We have taken care of the creation of a high-quality fitness area with modern fitness equipment, which works with free entry. Regular trips to the gym are great, but don't worry if you can't find a large chunk of time to exercise every day. Any amount of activity is better than none at all.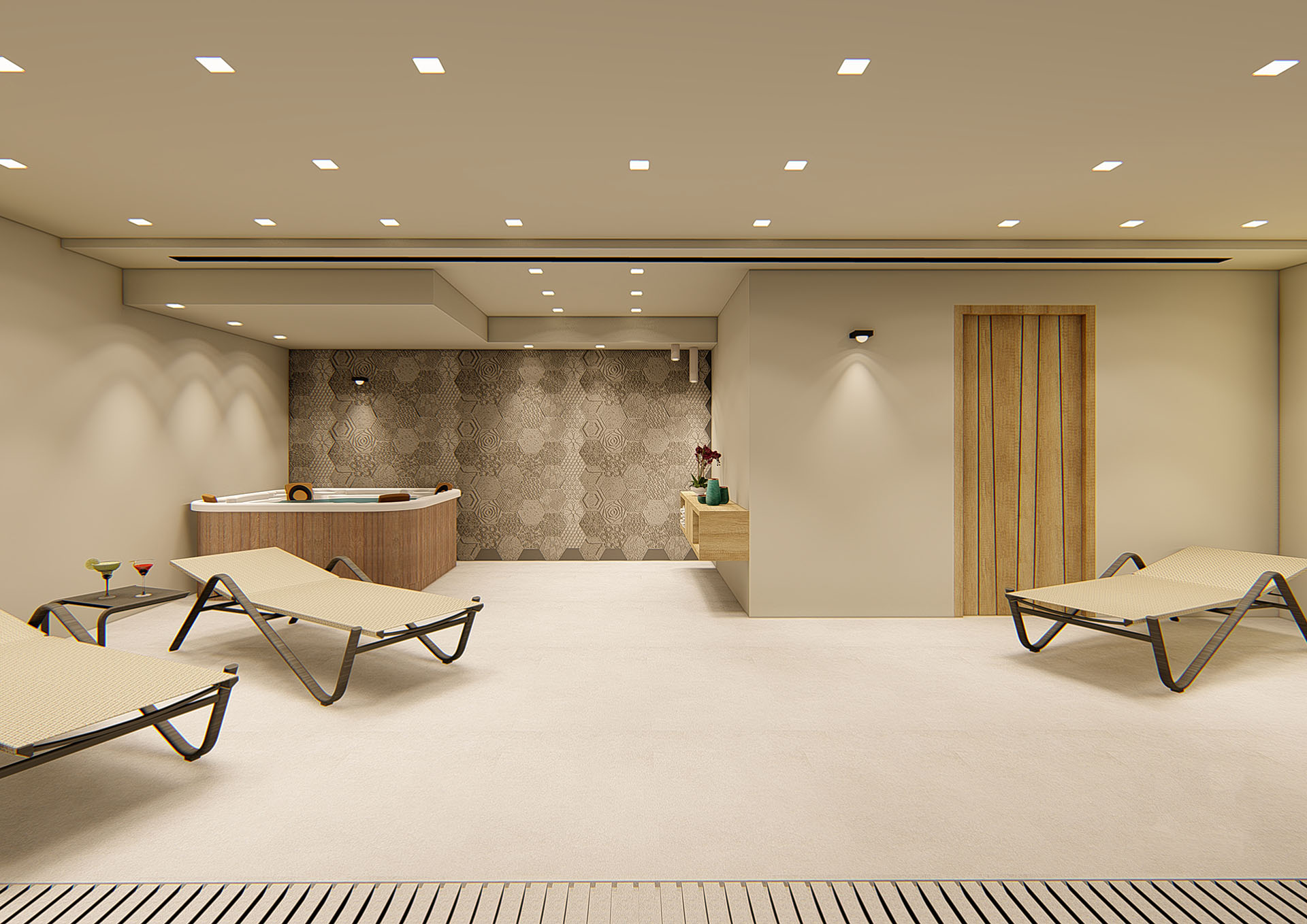 It goes without saying that visiting a spa is a fantastic way to relax and de-stress, promotes a better sleep, relieves aches and pain, improved blood flow and circulation. A visit to the spa offers a great opportunity to separate yourself from life's everyday stressors and have some precious 'me time'.
The biggest perk of having an indoor swimming pool is that you can enjoy it at any hour throughout the year: if you want to swim at 2 a.m., you can turn on the lights and enjoy an early-morning workout. No wind, rain, hail, snow, or other weather events to keep you from your daily swim, you can swim any time of day or night, it's more private than outdoors.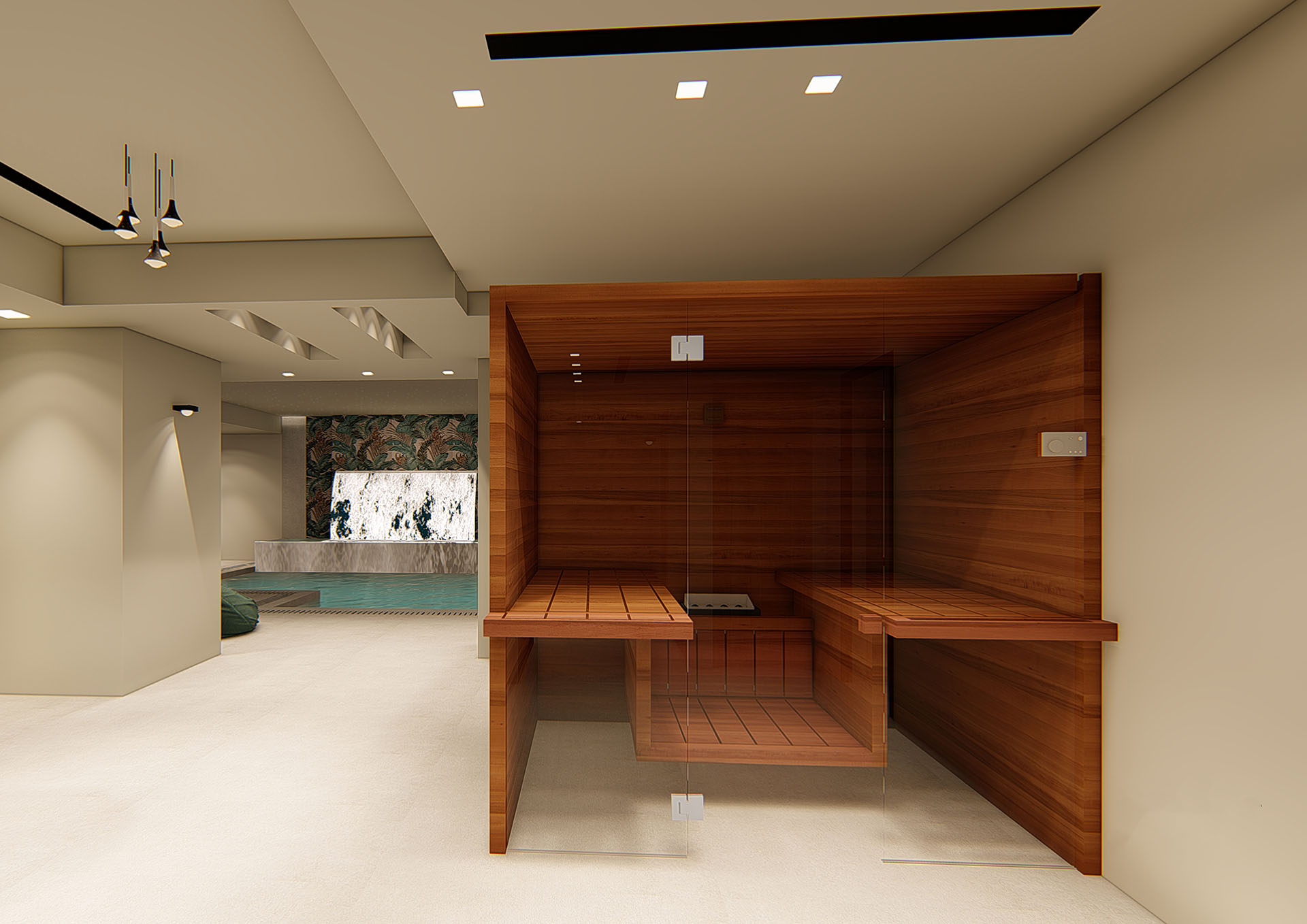 A traditional sauna provides hot, dry air usually in a temperature range of 70 to 100 degrees Celsius.For example: Relaxes muscles/eases Pain, Flushes toxins,Boosts the immune system.Although the hammam also uses heat, it puts more emphasis on steam and of course, you get the incredible cleansing effect of the massage stage of the treatment.For example Cleanses the skin,Invigorates the body.
Do you like tennis and can not leave it even on vacation? We have predicted it. Fans of the sport will be able to visit a suitable place to exercise and enjoy a game by arrangement.
The potential benefits of using a hot tub vary from person to person. Much depends on your overall health and how you use it. Exactly it helps to cardiovascular health, improved insulin sensitivity, calorie burn